(CW: Gendered violence. Misogyny. Sexual assault)
"As a critique of culture and faith in light of misogyny, feminism is a prophetic movement, examining the status quo, pronouncing judgment, and calling for repentance."-Phyllis Trible.
In October, 2017, the hashtag #MeToo started trending on social media. The phrase, coined a number of years earlier by Tarana Burke, was meant to spread awareness about sexual harassment and assault. It was a pivotal cultural moment. For a solid week, my Twitter and FB feeds were full of #MeToo posts. As the movement continued gaining steam, men like Harvey Weinstein, Kevin Spacey, Al Franken, and many others began to face scrutiny for their actions.
A month or so after #MeToo went viral, #ChurchToo was started as a way to hold spiritual communities accountable to the harm that they've caused. For me, #MeToo and #ChurchToo were waves in the feminist movement, which I believe is a prophetic life-giving movement, and we (men like me, and the church as a whole) would do well to listen to the prophets in our midst. The history of Israel shows us that it does not go well for God's people when they don't listen to the prophets. I'm personally grateful for the prophetic voices in my life who have called me from death to life in the ways that I understand gender and the oppression/marginalization that far too many people have endured.
I've spent a lot of time pondering what #MeToo means to me and how I can respond faithfully, as a Christian and a man. My first response was to try and sit, listen, and learn (although I admit I did not do that very well at times). I feel like I finally have some words to share and I hope that some people may find meaningful.
Phyllis Trible's book, "Texts of Terror: Literary-Feminist Readings of Biblical Narratives" is a profound book that has really challenged me to think differently about faith, gender, and violence. In her book, she tells four Biblical stories about women and they violence they experienced. I'll be doing my best to interact personally and theologically with each of the stories.
————————————————–
Jephthah was a badass. One of the leaders of ancient Israel, his story (as told in Judges 11:1-12:7) was an underdog story, a story of faith and bravery. Jephthah even gets an honorable mention in a New Testament letter, Hebrews, as a man of faith, alongside other Biblical heroes. But just like so many men, the public image of faithfulness, bravery, and leadership hides a darker story of faithlessness, fear, and violence.
Jephthah's story starts with "Now Jephthah the Gileadite was a mighty warrior". What a man! He wasn't just a warrior, he was a mighty warrior. How many little boys, myself included, dreamed of being mighty warriors, of defeating our enemies, of being stronger than everyone else? But just like in every good hero story, Jephthah the mighty warrior also had an insurmountable challenge. He was the son of a prostitute. Because of this, he wasn't really part of the family. He didn't really belong. And when he was older, his brothers made sure that Jephthah knew that he was not welcome in their home. They forced him to flee, cutting him off from family and from his father's inheritance.
Jephthah had nothing left. He had lost his main source of social connection and a stable future. But he didn't let that keep him down. Jephthah the exile gained a gathering of "worthless fellows" and gained a reputation as a powerful warrior.
While Jephthah was off with "worthless fellows", the people of Israel found themselves facing one of their ancestral enemies, the Ammonites. The violence between Israel and Ammon had deep roots, going back as far as Israel's exodus from Egypt. As the war raged on, the leaders of Gilead decided they needed somebody else to help them.
They needed a mighty warrior. They needed somebody like Jephthah. So they went to him and asked him to be their leader. This was an incredible opportunity for an exile! The chance to come home and to be a leader! Jephthah was being offered both social connection and power. This is what he had always wanted. He had tried to replace the social connection of his family with "worthless fellows" and was now being given the chance to have his family back. He had led a group of ragtag outlaws and now was being offered a chance to lead armies. Jephthah the Gileadite, who "was a mighty warrior, but he was the son of a prostitute" was being offered the chance to become Jephthah the Gileadite, leader of armies.
We can sense some skepticism in Jephthah's response to the leaders of Gilead. "Did you not hate me and drive me out of my father's house? Why have you come to me now when you are in distress?' "Oh, but why now?" "Weren't you the people who hurt me?" "Ah, I see. Now that you NEED me, you want me back. I get it." I resonate with the voice of bitterness, resentment, and skepticism coming from Jephthah at this point in the story.  And the sad thing is that the leaders of Gilead didn't deny it. They were honest about their situation and their need. They weren't interested in structural or systemic change to create a more inclusive nation. They were interested in saving their own asses. They needed a hero, someone like Jephthah to save them.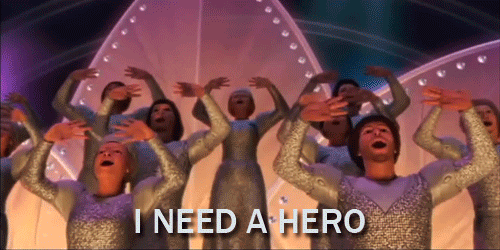 In Gilead's moment of need, Jephthah saw an opportunity and reacted with cunning. He responded "Ok, I'll do this for you, but in return if we defeat the Ammonites, I want to be in charge of Israel." Jephthah sees a way to turn Israel's momentary need into his permanent gain. If he defeats the Ammonites, he'll not just be the leader of Gilead's army, he'll become a judge of Israel. The name of the LORD is used to seal this deal between the Jephthah and the leaders of Gilead. If Jephthah wins, he gets to claim divine victory and judgeship over Israel.
Reunited with his people, Jephthah heads off to confront the Ammonites. After a failed attempt to mediate peace between Israel and Ammon, it's time for war. In this crucial moment, the LORD appears suddenly on the scene, "The Spirit of the LORD was upon Jephthah". Jephthah the Gileadite is heading off to war, to return to his people, to be given the position of judge, and the LORD is on his side. His victory is basically guaranteed.
But apparently, Jephthah wasn't so sure about that. Just as the LORD appears, without prompting, Jephthah decides to, without prompting, make a vow to the LORD. If the Ammonites are defeated, he'll offer whatever comes out of the doors of his house as a sacrifice. After the brief pause in the action, Jephthah heads off into battle and wins, of course. His story arc is reaching its zenith. He can't lose now. He accomplished everything he wanted to. No longer an exile, Jephthah's now a judge of Israel.
Riding high on his victory, he returns home and goes on to be a judge for seven more years. The "son of a prostitute" is immortalized as a hero of the people.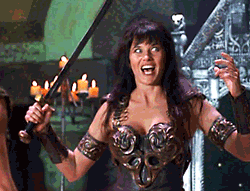 But just like there's an exhausted woman behind every successful man, there's someone else who is behind Jephthah's success.
When Jephthah returns home, his daughter, his only child, comes out to greet him. We, as the readers of the story, know the tragedy that is about to occur. We know that Jephthah has just made a vow to sacrifice whatever comes out of his house. Jephthah's ambiguity is his downfall. The "whatever" that comes out to greet him is his daughter, his only child.
Jephthah's response is heartbreaking. He blames her for bringing him low. He cries out "What have you done?" (italics mine). After a painful dialogue between the two, his daughter goes off to spend two months in grieving with other women from Israel. She returns and Jephthah fulfills his vow. Although some people read ambiguity into whether or not he actually killed her, our world's history of violence towards women gives me no reason to look at this story with rose-tinted glasses.
Let's return for a second to the vow in question here. Jephthah's vow to the LORD had nothing to do with faith. The Spirit of the LORD was already on him. He had no reason to make that vow. Yet, he did. At no point in the story is Jephthah asked by the Divine or by a prophet to make a vow. He decided, all on his own, to do that. At no point was anyone else involved in that decision. Jephthah was the lone wolf who made decisions on his own. No need to ask for help or advice.
Jephthah had put himself in a precarious position. The punishment for breaking a vow was death. Yet, he made a vow anyways and was then faced with a terrible situation. His daughter would have to be a sacrifice for Jephthah. The punishment that Jephthah should have brought on himself, for his foolish and faithless vow, was placed on his daughter.
There's a lot that could be said about her, how she took agency for herself in a hopeless situation, how she was faithful even when Jephthah was concerned only with his well-being, how one could even argue that she is prefiguring Christ, but the most important point for me right now is this: she dies. Behind Jephthah's success was his dead daughter. The motif where women are sacrificed for the men in their lives is a common story, both in ancient Israel and now. (But read this article for more about that). A modern day example of this is Rose and Finn in the newest Star Wars movie. He makes a bad decision out of pride, she intervenes to save him and dies, and his story continues on. Her story exists primarily to make his story more dramatic.
For me, this story reveals something profound about masculinity and violence. Jephthah was longing for social connection and power. More and more, I'm discovering how lonely I am and how lonely the men around me are. We're desperate for connection. Numerous articles and studies have been done on this (read here, here, and here). And it seems like the two things that connect men the most are often violence and sex. Jephthah was no exception to that. How ironic, disturbing, and fitting that a man who built his life on using violence to get what he wanted eventually used violence against his own daughter. I tend to believe that sexual harassment and assault isn't really about sex, but about power. It's about control. It's about being in charge. I'd argue that many of the men I talk to (myself included) feel a sense of powerlessness pretty often, if we're able to admit it.
Jephthah's faithless vow revealed that at the moment he'd been waiting for his entire life, he was scared. He didn't know if he could do it. And so he did something foolish, hoping that it would give him what he needed to succeed. This reminds me of the shirt that several of my friends have  saying "Lord, give me the confidence of a mediocre white man."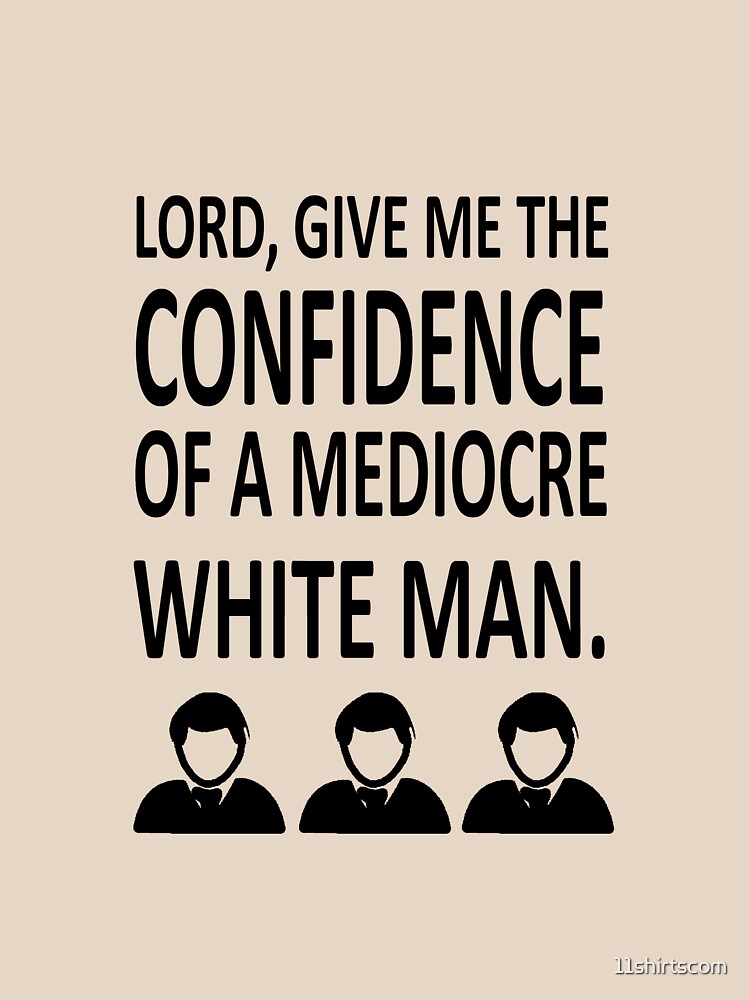 I love those shirts. But as a mediocre white man, I wouldn't necessarily say that I have confidence. It's more of a mixture between a lack of self-awareness, ignorance, and the social power to assume that I belong at any given table. Honestly, my inner self-confidence is pretty low. If I were Hamilton, I would have thrown away my shot in act 1, scene 1. As I talk to my masculine friends, I've discovered I'm not alone in this. And we're often afraid of sharing our fears, doubts, and worries with other people. I don't imagine that Jephthah was any different. And so, without consulting anyone, without sharing his doubts with anyone, without confronting his fear in any way, he made a rash promise that had deadly consequences.
Lastly, Jephthah was fragile and victim blaming. When confronted with the consequences of his vow, he blamed his daughter. She didn't even know about the fucking vow! And he has the audacity to say "You've brought me low." No, HE brought HIMSELF low. He was in that situation because of his own decisions. We've heard this before. "He did xyz to her because she was…" "She was asking for it because…" "It's too bad so and so's career is ruined because these women want attention."
Let's be real, most people don't like being confronted with their own shit, regardless of their gender. But from what I've seen, it's usually men who are able to say and do shitty things with minimal damage to themselves and consequences, whereas the women in their lives are often directly impacted. The way that our country handles situations of domestic violence is just one of the many examples of this.  
While Jephthah is concerned only with his reputation, the sisters of Israel who appear at the end of the story are concerned with the nameless daughter. They console her and they remember her. They make it a tradition to honor her memory every year. If we're to emulate anyone in this messy story, it's these women, who came together annually to bear witness to the ungodly violence that had been afflicted on their sister. Their grief reminds me that grief is an appropriate response, perhaps even sometimes the only response.
What I've learned from Jephthah's story is that I need to listen to the nameless daughter over the mighty, successful leader. Jephthah doesn't belong in our collective memory as a hero to praise. He belongs as a warning for us. She, whoever she was, belongs in our collective memory as a continual reminder to repent, to listen, and to tell better stories. Stories where the nameless daughter has a name, stories where she doesn't die, stories where men own their shit.
I'm tired of the war hero stories, of the rags to riches, exile coming home stories. I want to learn how to tell the stories of the women whose names have been forgotten. I want to learn how to tell the stories of the women who have kept their memories alive.
#SayHerName.